I've been playing various forms of tabletop for about ten years and started DMing around 2017. That first campaign completed after four years early 2022 and I feel very fortunate to have the rare experience of a group stay together with a complete story and what I hope was a satisfying ending.
I like to do a lot of special things for my players with neat tech and interesting mechanics. And lots and lots of LED lit thing. I build custom sets, put on little shows, paint lots of minis, and almost always present combat encounters with some unique mechanic or at least good reason within the narrative. While a lot of this is flashy, I believe that story always comes first and no matter how much work you put into the fun details. And furthermore, with D&D I believe the players write the story. While I do have an overall narrative, I make it priority number one to let the players go anywhere and do anything with a mix of extreme preparation and fun improvisation.
There is a lot of content on this page, so I've broken it down into some categories you can easily jump to here:
Shows – Sets – LARP Activities – Costumes – Miscellaneous
–
Shows
While I'm fully aware I'm not much of a singer or musician, D&D is usually a very drunk audience. And a rather tipsy performer admittedly. Much of these details are covered in the Node-red work examples page, but will paste them here as well.
–
Sets
I love to build all kinds of sets for my players. I try to create at least one interesting set for each session. I use a lot of junk from around the garage; wood, cardboard and PVC pipe. But I'll sometimes get fancy and sculpt foam, add motors, 3d print, use magnets, and many other things.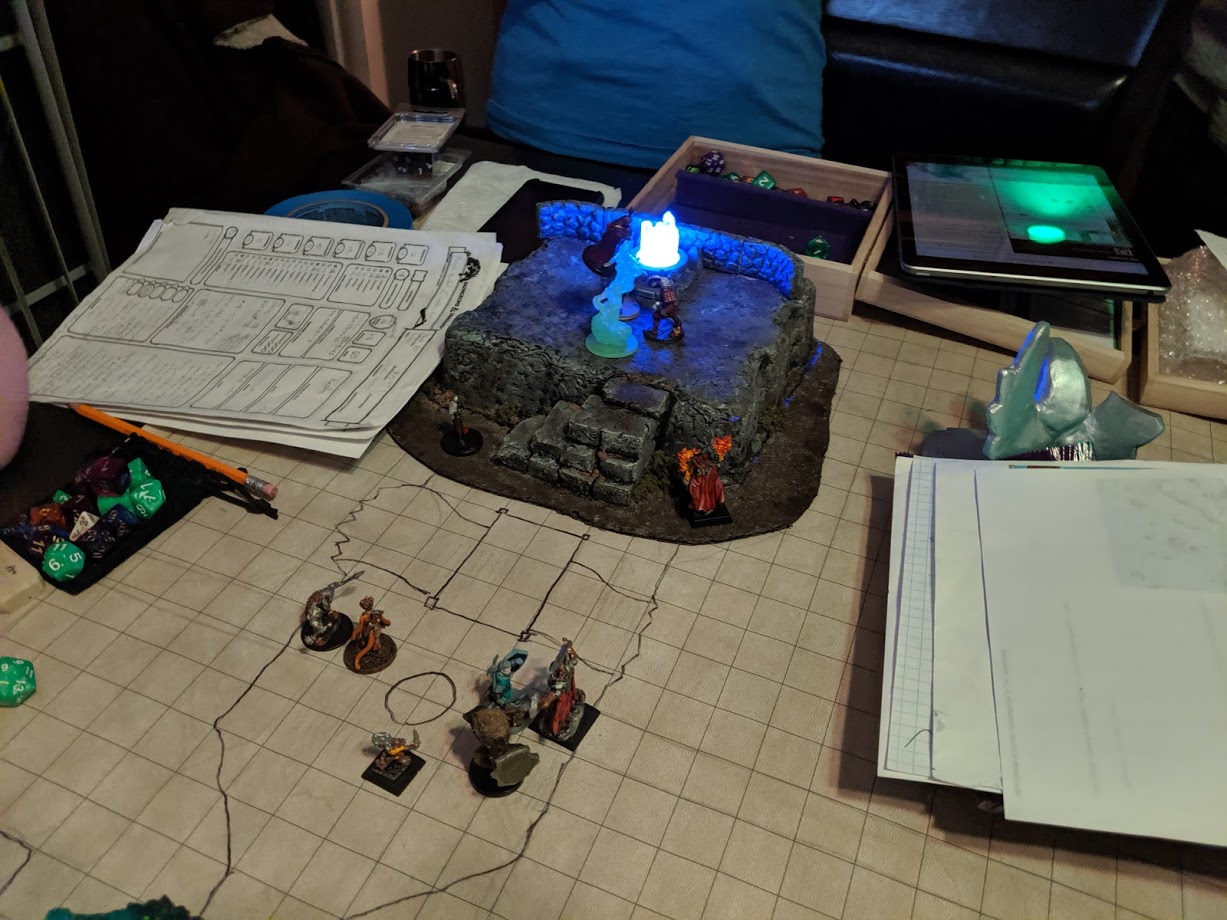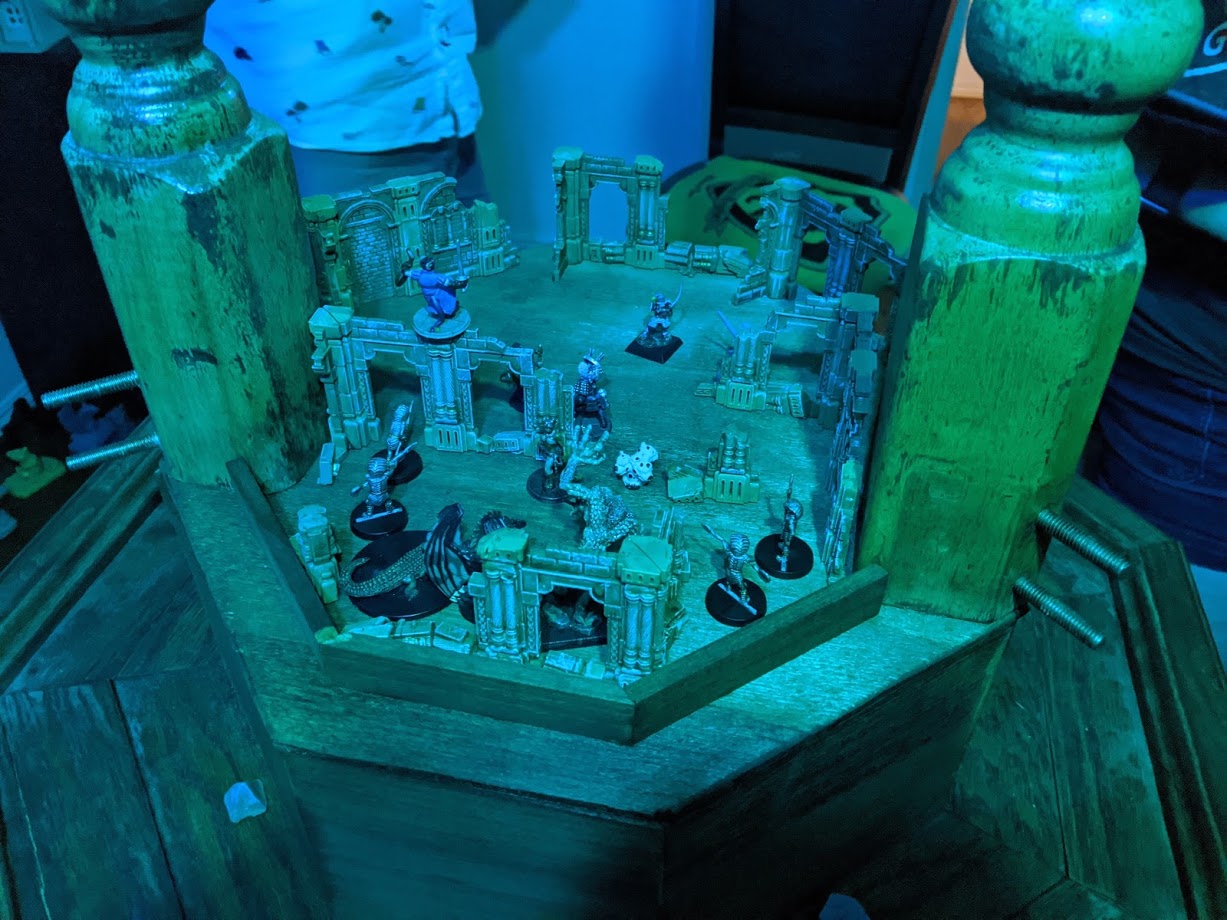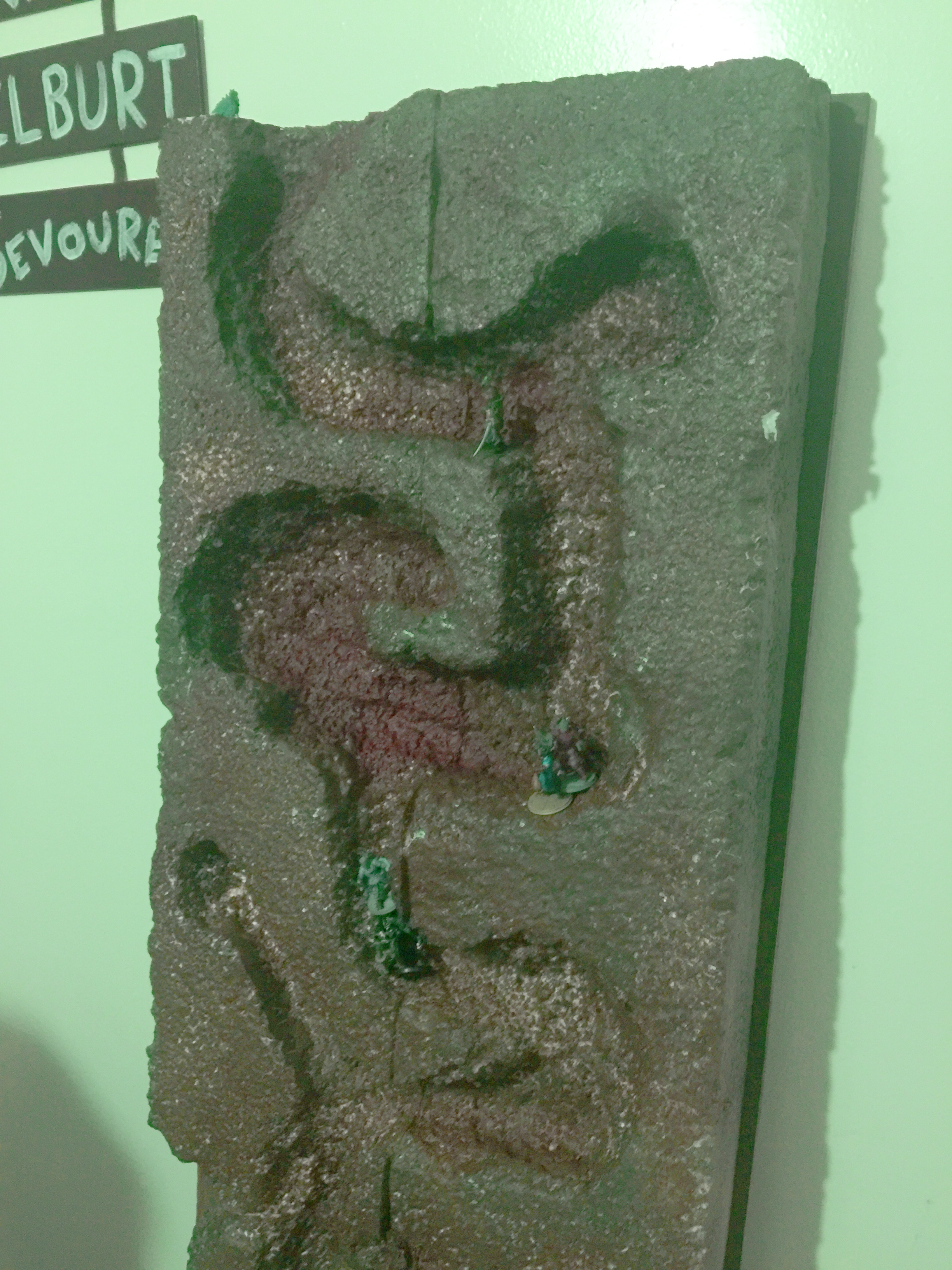 –
LARP Activities
Sometimes D&D is just so exciting that it can't be contained by a table and the imaginations of the people around it. I love planning themed excursions and building "Survivor"-style physical puzzles out of wood.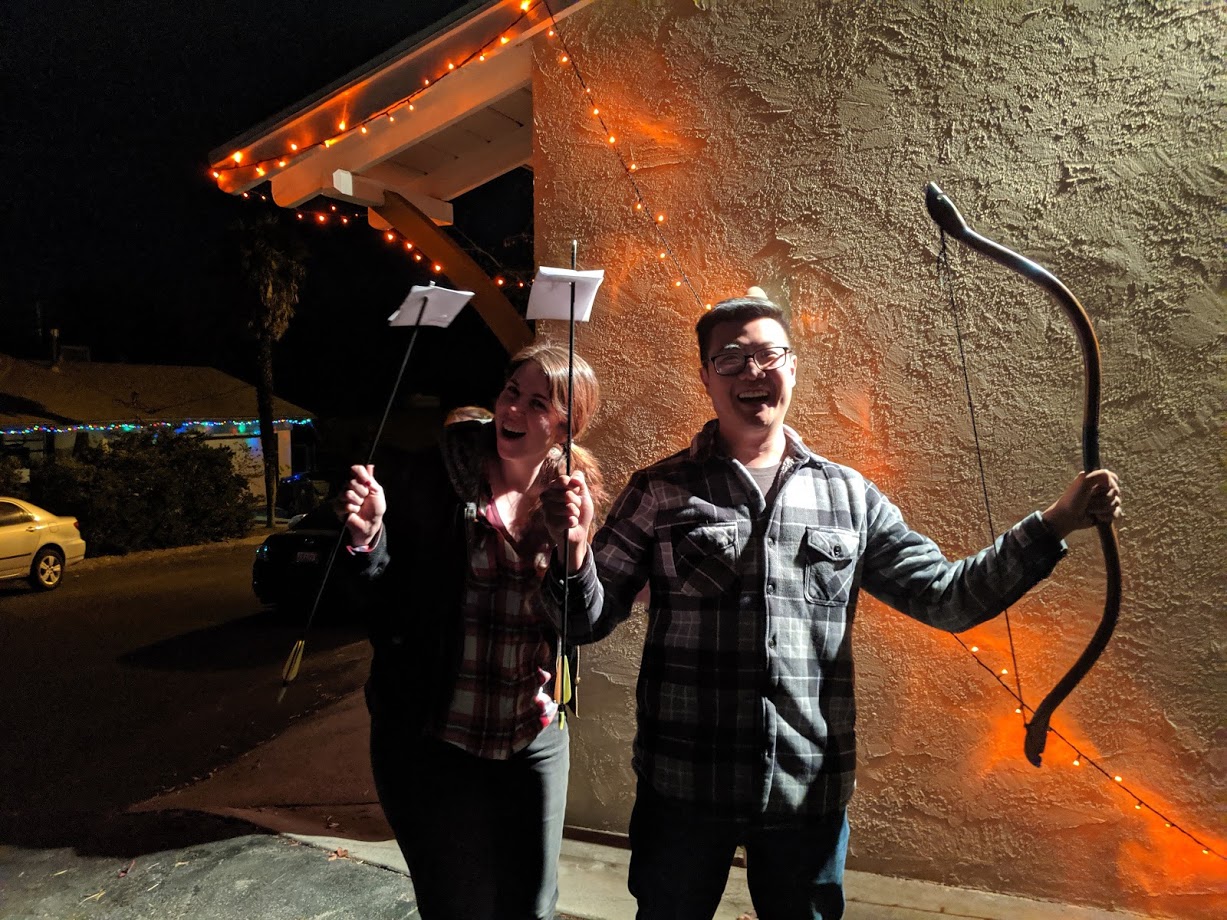 –
Costumes
–
Miscellaneous